So life with two new rodents isn't near as complicated as I figured it would be... They are VERY easy little pets. Not dirty, or stinky at all and super kind, loving happy animals and I truly think they love the girls JUST as much as the girls love them! They will just hold them for hours at a time, they don't run away. The cages are easy to clean.... I think I may be enjoyng them as much as the kids, which is scary-- I was nervous about these guys!
Molly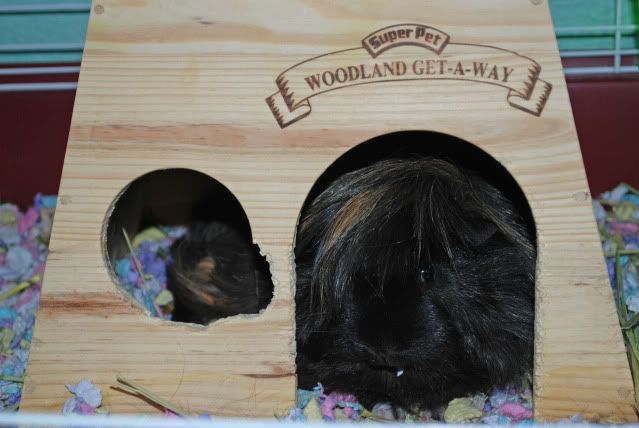 Francine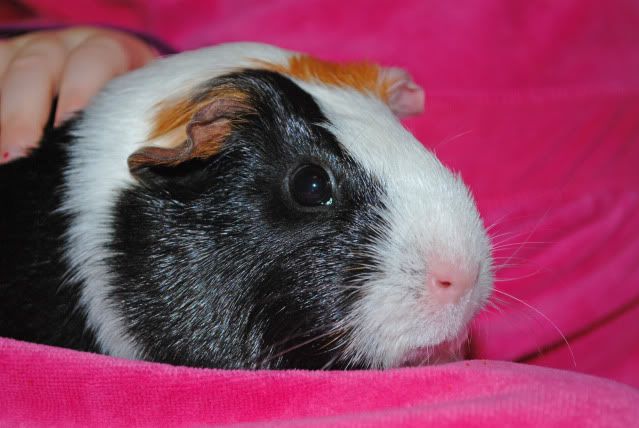 The dogs seem to do ok as well..... Its funny. Brandon pointed out that Molly looks like Sully and and Francine looks like Zoey.... no we didn't do that on purpose :)
The dogs just sit and stare at them. Occasionally they will whimper and "talk" to the Guinea pics and the guinea pigs squeak back...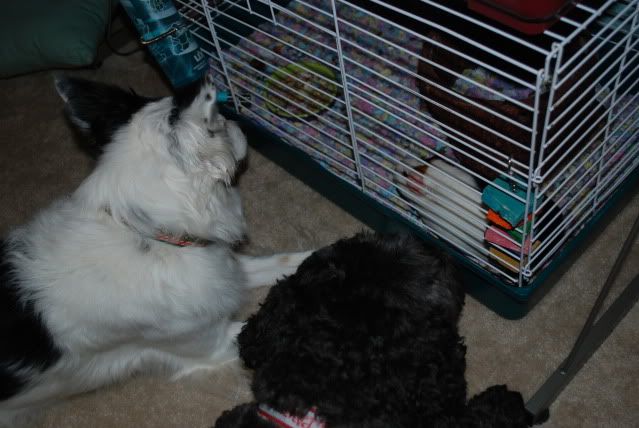 Zoey is asking "Are we related??" :)